Written and Directed by Nia DaCosta, Little Woods is set in North Dakota—a fracking boomtown that was supposed to lead America to a better future. Tessa Thompson and Lily James star as stepsisters with a dysfunctional relationship, both drowning in their own desperate situations. Boasting four wins and three nominations, the film looks at societal pressures and complex family dynamics—what choice do good people make when left with scant options, where even the best of which are unlawful? (KIZJ: 4/5)
Review by Contributing Editor Katusha Jin
In the early hours of the morning, "Ollie" (Tessa Thompson) is burying a suspicious plastic bag into the ground on the border between North Dakota and Canada. As she leaves the site, a white patrol truck turns and starts to follow her. Knowing that this means trouble, Ollie runs, but it is too late.
An unknown amount of time passes and we are in Ollie's bedroom. She is woken up by aggressive knocks on her front door; a man with an injury is asking for Oxycodone. With only ten days left on her probation, Ollie explains that she does not have any and does not plan to have anything to do with the drug anymore. She helps him bandage his ankle and suggests he visit a hospital, to which he explains he cannot.
"Deb" (Lily James) is sitting in a bathroom of a small caravan and watching her phone buzz. Her coughing child brings her back to the present. She goes back to her desk, flicks through the missed calls and messages on her phone, and looks at her pregnancy test.
Meanwhile, Ollie pulls up at the fracking site and it's business as usual for her all-in-one service truck: she hands back laundry bags, sells coffee and food. "Bill" (Luke Kirby) approaches Ollie in a somewhat suspicious and slightly threatening manner to check whether she's back in the 'business' or not, to which she again replies no.
Back at the probation offices, Ollie and "Carter" (Lance Reddick), the probation officer, discuss Ollie's life since her mother's death. Ollie notifies Carter that she has applied for a job out of the city and would need a reference from him. Whilst Ollie fights to move on from her past life, more and more people start approaching her for drugs, but she stands her ground and rejects all offers to deal. However, her improving situation takes a negative turn when Deb finally shows up at the house and tells Ollie about the pregnancy, after which the sisters learn that their house will soon be foreclosed. Faced with the cost of keeping the house, raising a child, and taking care of a pregnancy, the two sisters are left in a hopeless situation, where lawful options do not offer a solution.
Writer and Director Nia DaCosta based Little Woods on Williston, North Dakota. She describes the town as what we would call 'the modern Wild West'. This town is filled with social issues, from healthcare and drugs to reproductive rights, and DaCosta recounts this place as feeling 'lawless'. With the goal of showing this part of America to the rest of the world, DaCosta wrote and directed her debut feature Little Woods. This film definitely opened my eyes to such towns of America. It was apparent from the start that it was a commentary on healthcare issues and its snowballing effect on the people.
Tessa Thompson plays very convincingly, and Lily James is transformed in this character. The chemistry between these two as sisters, who have vastly different personalities, is undeniable. The stress and tension of the situations are portrayed very well by these two leads who become completely immersed in their characters. Matt Mitchell's cinematography gives a consistent stark feeling throughout the film and helps maintain its realism. The music, particularly in the second half, aids in creating tension when the characters face the risk of repercussions from the law. The film had an overall gray tone—gray not only in the sense of color and setting, but also in the sense of being painfully realistic. For those that want extreme excitement, or positive reinforcement about how things are, Little Woods will probably not fulfill that need. But for those who want to learn about this 'lawless', 'modern Wild West', and aren't afraid to dip into the hidden problems of a society, this is a piece of art that will be a worthwhile watch.
© Katusha Jin (04/19/2019) FF2 Media
Featured Photo: "Ollie" (Tessa Thompson) and "Deb" (Lily James) in the kitchen.
Top Photo: Little Woods Poster
Middle Photo: Deb with her child
Bottom Photo: Ollie looking out into the horizon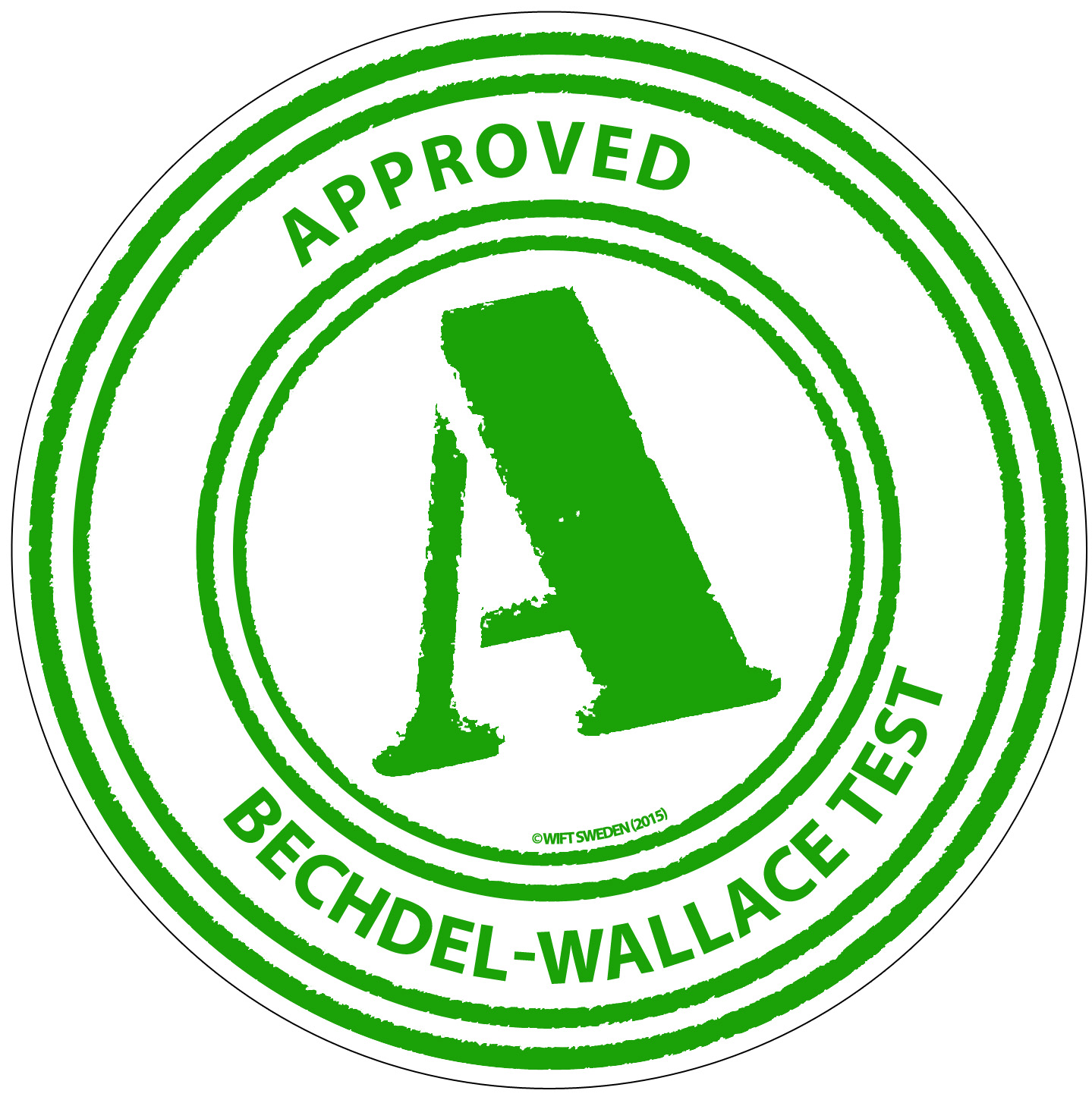 Photo Credits: Neon (USA)
Does Little Woods pass the Bechdel-Wallace test?
Yes! There are many scenes where the sisters talk about their current situation to do with the house, their mother, and pregnancy.