Directed by Trevor Nunn and written by Lindsay Shapero, Red Joan is an unfortunately average drama based on the life of KGB spy Melita Norwood. Although the subject matter had wonderful potential to serve as the basis of an excellent film, Red Joan gets caught up in tedious romance, poor structure, and dull execution. (DLH: 2.5/5)
Review by FF2 Intern Dayna Hagewood
The first sequence of Red Joan already establishes one of the biggest issues in the film. Older Joan (played by an underusedJudi Dench) is shown pruning her garden in a quiet suburb followed by silent shots of the interior of her house. The first real action in the film is exactly what is shown in the trailer. The police bang on her door and take Joan in for questioning regarding treason in the 30s and 40s. It seemed that this event happened much too soon in a film that is nearly two hours. We barely have a sense of Joan's personality as an older woman before she is thrust into questioning and we delve into flashbacks from her earlier life.
The questioning is another large problem in the film. It seems that the present serves no purpose aside from transitioning into flashbacks. Every time older Joan is asked a heated question at the police station, the film dissolves into her experiences at Cambridge and in her job as an assistant to a professor studying the chemistry of the atomic bomb. We never get to see old Joan answer the questions, and this structure repeats too many times to be interesting. It would have been nice to mix up the interactions between Joan and the interrogators instead of seeing constant chronological flashbacks.
The only information the present offers viewers is that Joan has a son who is forced to come to terms with her treason. This relationship was thrown in during the short bursts of interrogation and also ended in a predictable way. It didn't seem that there was any value to be gained by that relationship, and thus, by the scenes of the present. Unfortunately, the biggest mystery in Red Joan ends up being a question of who the son's father is, which is a letdown considering there are so many other elements that could have been suspenseful and intriguing.
So, what Red Joan does offer is a lush recounting of young Joan's life as a student and eventually a spy (played by Sophie Cookson). While the flashbacks are steeped in beautiful 30's costuming and décor, these sections of the film are riddled with slow moving build-up and constant relationship disputes. Young Joan attends socialist meetings at Cambridge after meeting Sonya (Tereza Srbova) while she is studying to get her degree in physics. It is there that she meets Sonya's cousin Leo (Tom Hughes), who is active in his politics and desires to supply Russia with information about the research in England on the atomic bomb. Young Joan gets easily swept up in their political activity and begins a messy and dysfunctional relationship with Leo without much explanation as to why she gets involved in socialist meetings in the first place.
While this relationship is interesting considering it is riddled with disagreements and passion, the sequences with Leo are often confusing and rushed. Leo's mysterious nature is treated as a puzzle that Joan must figure out slowly and then all at once without supplying the viewer with enough information to deduce what even happened to the couple. Meanwhile, Joan decides to leak the research at her job to the Russians without much of an explanation. Joan often seems passive in her major decisions and passionate for more minor events. For example, she seems to be more animated when she tries on a pair of Sonya's red high heels than when she decides to become a spy.
Red Joan does include many moments of gender discrimination against Joan, which is an important inclusion. However, in Joan's personal life, she often comes off as a victim who is easily persuaded to perform high-risk activities. The film also attempts to get viewers to side with Joan on a humanitarian basis, which is not as successful as it could have been considering her lack of decisiveness on where she stands politically.
It's highly unfortunate that Red Joan is disorganized and unfocused. The subject matter could have made for an excellent dramatic spy thriller and contains all of the elements necessary to pull it off. And yet, Red Joan gets caught up in wandering romance and loose ends that don't wrap up in a way that is coherent or satisfying. If you enjoy period pieces, you might like Red Joan for the elegance and mystique. However, it certainly will not satisfy your desire for an exciting drama considering it fails to deliver an edge and a tight plot.
© Dayna Hagewood (4/23/19) FF2 Media
Featured Photo: Sophie Cookson as young Joan
Bottom Photo: Judi Dench as older Joan
Photo Credits: IMDB USA
Does Red Joan pass the Bechdel-Wallace test?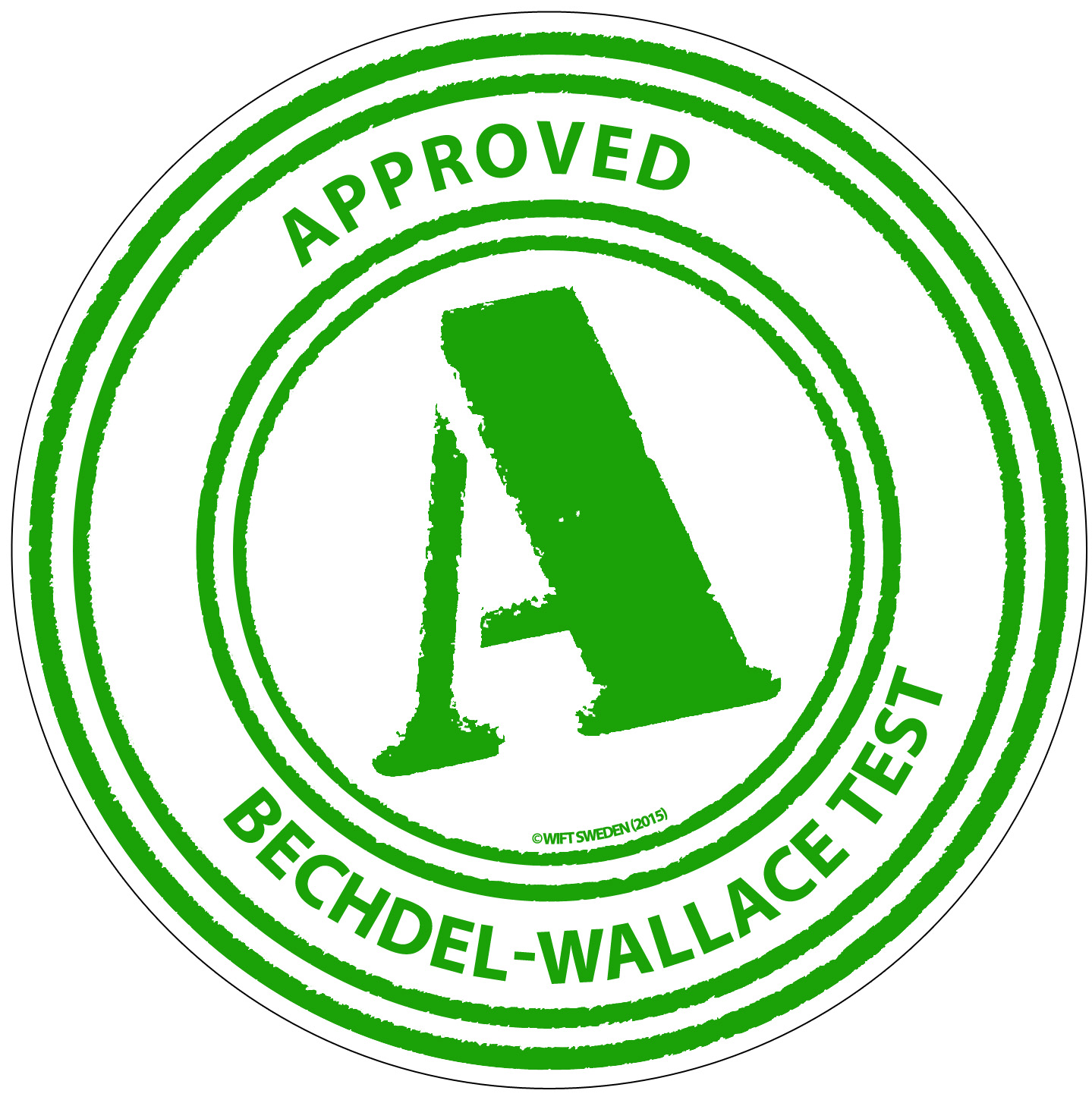 Yes. Sonya and Joan meet up to exchange photographs and documents that will be sent to Russia. Sonya also instructs Joan on how to be a good spy, though this comes as voice-over rather than a face-to-face conversation.
Commentary by Review Coach Giorgi Plys-Garzotto
It's never a good sign when a movie about the Cold War has its heroine get into half a dozen sex scenes but only spends a scene or two explaining the wider context for its plot. It's not until the end that the real geopolitical conflict, and therefore the moral conflict that Joan is forced into, is explained. This conflict (if you saw the film and are still confused) is whether or not to give information on the bomb to the USSR; on the one hand, giving the bomb to Stalin sounds like a horrible idea, while on the other it's the USSR's nuclear capabilities that kept the US from repeating the atrocities it committed against Hiroshima and Nagasaki. Without a real understanding of this problem, Joan seems like she's simply conflicted about whether or not to do what her boyfriend wants, and that sadly becomes what her character's arc is about without a more solid grounding of her character and the plot in general.
As Dayna said, the aesthetics are beautiful, so if you're looking for a torrid period piece with some mild espionage overtones you might still enjoy Red Joan. Pretty much everything is predictable daytime television, but it's true that I found it pretty easy to like the film on a more trash-tv basis. Just don't go into it looking for a history lesson.