Roxanne Benjamin's Body at Brighton Rock tells the story of a rookie park ranger who gets stranded in a mountainous forest with a dead cell phone battery – and a dead body. Karina Fontes carries the indie thriller with her portrayal of a young woman dependent on her own wit and strength to battle fear, nature and all things creepy. (BKP: 3.5/5)
Review by Vice President and Managing Editor Brigid K. Presecky
As a clear ode to filmmaking past, Body at Brighton Rock feels like a movie I would have rented multiple times on VHS tape. The title would be in big block letters, the cardboard cover would be worn. Roxanne Benjamin as writer and director captures that old-school feeling as she tells the story of Wendy, a part-time park ranger roaming the mountainous trails at the end of her summer job. Taking a wrong turn, she ends up at an unknown peak far from base, with little cell phone battery and not a soul around – or so she thought. Taking a selfie at the edge of a cliff, she notices a body laying on the rocks behind her.
Wendy carefully examines the potential crime scene (complete with rats gnawing on a man's decaying torso) and is forced to navigate the woods among nightfall. Although not necessarily horror-like that you'd find in any Conjuring franchise or the documentary-style screams in The Blair Witch Project, the thrills are captured in Wendy's solitude and the threat of the unknown. The intrigue of the story lies entirely on relative newcomer Karina Fontes – an actress who I predict won't be a relative newcomer for long. Her performance as a young woman frustrated with both man and nature feels realistic; viewers can see feel the terror along with her.
The creepy crawly aspect in Body at Brighton Rock is at its best with the chilling sound effects and an air of suspense rather than the gross out elements like the dead body's eyeballs and bloodied shell of a person. While not necessarily a full-on thriller, Brighton Rock keeps you in suspense as to what will happen to its park ranger protagonist. The supporting players, too, are perfectly cast opposite Fontes (particularly the welcome sighting of Martin Spanjers whose comedic timing from 8 Simple Rules remains in tact nearly 15 years after the sitcom's run).
Reminiscent of a Nancy Drew novel with fewer twists and turns, writer/director Benjamin wisely keeps the film at an 87-minute running time. Had the material been thinned out even more, it would not be able to sustain the momentum. Yet, the nostalgia factor and the unique tone will keep viewers invested in Wendy's lonesome, frightening journey. If nothing else, Body at Brighton Rock will remind you not to be a stereotype – never hike alone.
© Brigid K. Presecky (4/26/19) FF2 Media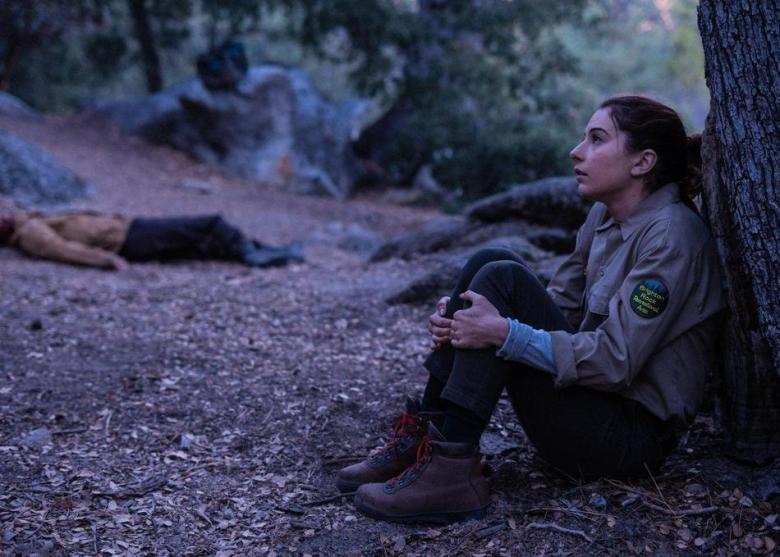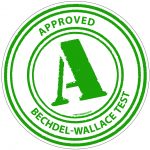 Photos: Magnolia Pictures
Q: Does Body at Brighton Rock pass the Bechdel-Wallace test?
It does! Although the majority of the film is mostly Wendy, there are scenes with her female co-worker and friend (along with brief appearances by female filmmaker advocate Miranda Bailey as their boss).