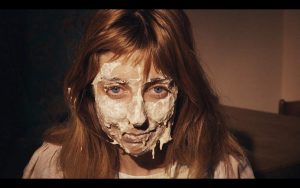 In director-writer Wendy McColm's new film Birds Without Feathers she tells the story of how six strangers seek attention in the most toxic and ineffective ways. A supposed dark comedy, Birds Without Feathers, showcases six rejects over the course of one weekend. (SYJ: 1/5)
Review by FF2Media Intern Sophia Y Jin
Identity thief "Jo" (Lenae Day) opens the film dressed as one of her stolen personas "Daniel", recording a very negative motivational speech at home, for no understandable reason. On watching and hearing it for the first time, the audience feels confused and offended by what she says. Following this is a montage of all the characters: aspiring comedian "Samuel" (William Gabriel Grier) yells to himself in his room about calling him "Samuel" and not "Sam", Instagram wannabe "Neil" (Wendy McColm) positions herself awkwardly on the edge of her bed to take a good selfie, depressed motivational speaker "Daniel" (Cooper Oznowicz) records his negative tapes, a rude nurse  "Marty" (Sara Estefanos) is working in an old people's home, and a foreigner "Tom" (Alexander Stasko) learning to be an American.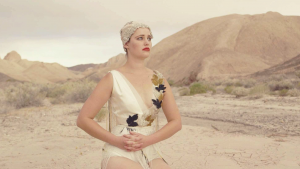 Each person rehearses various menial phrases or actions in the mirror or just in private. Neil and Samuel are in a relationship, where he puts down his aspiring Instagram influencer girlfriend. In a mundane scene, Samuel puts Neil down, demeaning her efforts at working as an Instagrammer. Instead, he demands her to listen to his jokes. The toxicity of the relationship is obvious when Samuel stands Neil up in a restaurant, and calls her asking her to describe what she's wearing. Even though she tells him she's uncomfortable doing this in public, as usual, she succumbs to his whim. She is a submissive. 
Meanwhile, Marty gets complaints that she is treating the elderly too rudely and harshly. She acts as though she is being treated unfairly, which leads to her getting fired. After a comedy show that Samuel performed in, Marty finds him outside on the phone breaking up with Neil. She shouts at him because of how bad and offensive the show was, but ends up with his number. Post-breakup, Neil bumps into Jo, who is someone she went to school with. Neil moves from one toxic relationship to another: to Jo. Jo compliments her, saying that Neil was always loved by everyone in school, and Jo admits to being jealous. These compliments make Neil feel special and make her want to stay with Jo in yet another very toxic relationship. 
Director-writer Wendy McColm attempts to write a dark comedy. However, this film is unable to keep the audience entertained or engaged. Most of the scenes are confusing and depressing. The issues that are presented in the film aren't really talked about either. The storyline isn't clear and did not come to any particular conclusion. The acting is not up to par and is often not believable. Despite the undesired result, it is important to draw attention to issues such as social anxiety, toxicity in relationships, and depression. In bringing these up and discussing them, we can create a safe environment to help resolve these issues.
© (08/26/19) Sophia Y Jin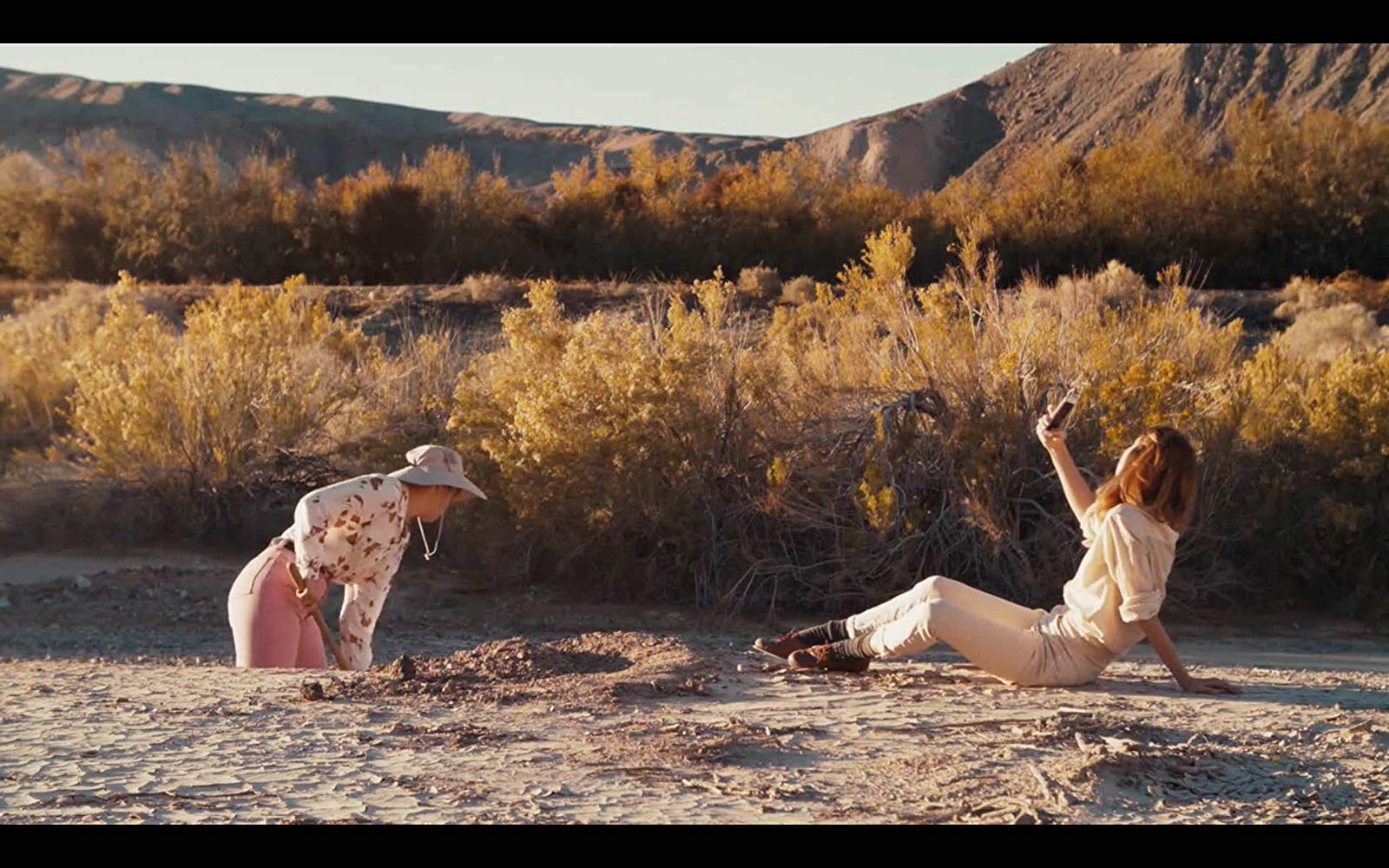 Photo Credits: IMDb
Does Birds without Feathers pass the Bechdel-Wallace test?
yes
Coach Katusha's Comments:
There is something that is both tremendously awkward and at times intriguing about watching Wendy McColm's movie. In a fly-on-the-wall style, we peer into six strangers' lives that occasionally collide with each other in ways that assert how difficult they find making genuine human connections. Everyone in the film experiences multiple encounters, and each encounter becomes a new chance to perform to an audience an introduction of 'who they are'. Their lives are presented as constant performances, and the characters are shown through cyclical stages of preparation, performance, and then wallowing in self-doubt and criticism. 
The prevailing theme throughout McColm's movie is the inability to connect in our digital age. Sadly, many of the instances portrayed in the film are indeed very recognizable in our world. An attempt to portray the mental health effects of this generation's lifestyle is praiseworthy. Nevertheless, I do think the film spends too long creating a sense of mundanity and forgets to develop a more compelling story. KIZJ: (2.5/5)