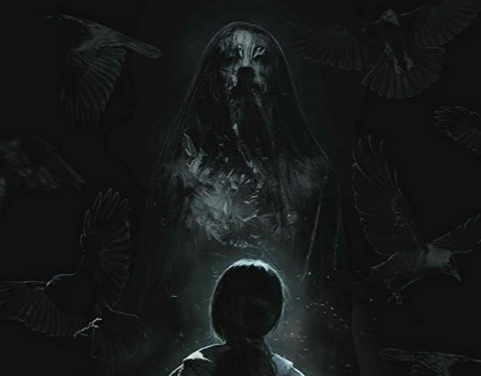 Tigers Are Not Afraid ("Vuelven," written and directed by Issa López) is an intense fantasy-infused drama that follows young Estrella and her cohort of orphaned friends as they struggle to survive the violence and persecution of Mexican cartels. While Tigers Are Not Afraid excels in balancing the fantastical with the harsh reality of the kids' lives, it does move just a bit too fast at points to really emphasize the consequences of actions. (DLH: 3.5/5)
Review by FF2 Associate Dayna Hagewood
Tigers Are Not Afraid begins with a bang – literally. The first scene shows a young boy lifting a gun out of the pocket of a drunken man who is peeing in a dark alley. The child raises the gun as if he is about to shoot but decides not to at the last second before slinking back into the shadows.
The second scene introduces loud gunshots, children hitting the floor of their classroom, and a terrified teacher trying to distract the children with whispers of fairytales. The immediacy and threat of violence in these first scenes is an alarming wake-up call for the audience.
Tigers Are Not Afraid quickly establishes that it is not a film to be taken lightly despite the fantasy elements sprinkled seamlessly within. Even more seriously, López's use of children as the main players demonstrates a particular audacity and emphasizes the extraordinarily harsh reality of the situation in Mexico.
During this chaos in the classroom, the school teacher hands Estrella three pieces of chalk out of desperation to comfort her and tells her that they are three wishes. Shortly after, Estrella arrives home only to find out that her mother is missing. She quickly breaks one of the pieces of chalk, whispers her wish for her mother to return, and that's when things start getting delightfully odd.
Estrella begins to hear her mother's voice whispering to her and starts seeing a line of red blood that moves all throughout her house. Upset by the shortcomings of her wish, she rushes out of the house and joins up with a gang of young orphaned children that have posted up on a roof in a shack made out of stolen goods. The leader of this pack of children is Shine, the young boy that we saw in the first scene in the alley with the gun.
With this, Tigers Are Not Afraid launches into a plot of cartel violence, children's solidarity, and magical elements that push the plot forward. There are points where the fantastical elements feel very real, and other times where it is impossible to tell if these elements rest within the minds of the children. This integration is seamless, and the delight of not knowing what is real and what is not is one of the main driving factors of the film.
As the cartel closes in on the children, they realize that they must fight back for their lives and well-being in a world that constantly refuses to help them. Despite these unbelievably trying circumstances, Tigers Are Not Afraid retains a distinct sense of playfulness that circles around the children. Despite their fear and desire to reunite with their families, they laugh and play together, create their own little oasis, and essentially create a new family with similar dynamics to the ones that they left behind.
My only complaint about Tigers Are Not Afraid is that there are particular key scenes that move too quickly. Some of the most intense moments are not dwelled upon, and it would have been beneficial to have a few moments of reflection where I could have digested what was just shown. Even still, this rushed pace seems to speak volumes to the children's situation; they don't have time to consider the violence of events, and neither do viewers.
Tigers Are Not Afraid is a wonderful addition to the film canon of magical realism. It packs intensity, playfulness, and concise storytelling in a neat package that is difficult to come by.
© Dayna Hagewood (10/11/2019) FF2 Media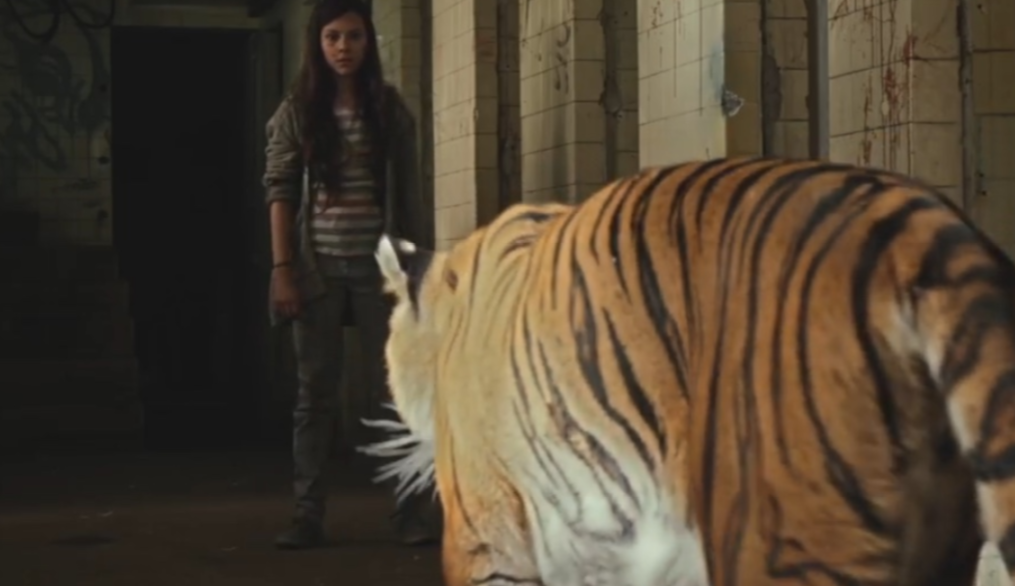 Featured Photo: The whole crew of children that Estrella joins.
Top Photo: A section from the promotional poster.
Bottom Photo: Estrella and a tiger.
Photo Credits: IMDB USA
Does Tigers Are Not Afraid pass the Bechdel-Wallace test?
Yes. There is a brief conversation between Estrella and her teacher during the shooting as well as Estrella's mother's whispers to her after she has disappeared.