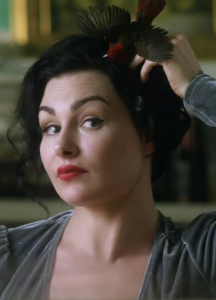 Directed by Erin Derham, Stuffed is a documentary about taxidermy. It sounds grim, and it definitely is. But it's also quirky and beautiful, and the people who do it are incredibly refined in their craft. (AEL: 3.5/5)
Review by FF2 Contributing Editor Amelie Lasker
Taxidermy is quite involved, the artists explain. You can't just find a dead animal and preserve it. There's only a brief window of time after an animal dies before you can preserve it well. There are laws protecting wildlife, too, even after death. If an animal dies in your yard, it doesn't mean you can keep it.
Once you have the animal ready, you skin it, clean it, and apply a chemical process that turns it into leather. Then, you make a mannequin to fit the skin exactly. Some taxidermists sculpt the mannequin from scratch, but many of the artists in this film use the animals' bodies to make more accurate molds.
Last, you fasten the skin over the mold. You can make eyes out of glass and attach them with clay. You can add paint or polish to add to the life-like effect.
There are so many parts of this process that require technique: the fit of the skin onto the sculpted body within, the color and shine of the fur or feathers or scales. The pose is important. Taxidermists in the film emphasize that they have to really know the animals they're portraying. They have to be familiar with their moods, their behaviors, and their habitats. It's about appreciating the animal in life, to make it appear as close to living as they possibly can.
Some of the featured taxidermists work in museums of natural history, creating and maintaining exhibits. Some private taxidermists run their own studios, like Allis Markham, who preserves animals for exhibitions and accessories in her studio in LA.
Different taxidermists have their own approaches to the medium. For Markham, accuracy is important, because it facilitates learning about animals. This is the approach necessary for use in scientific educational institutions. Many other taxidermists want to tell a story. Dutch partners Jaap Sinke and Ferry Van Tongeren are making a museum exhibit that's more about artistic expression, and they take free license with their anatomical choices for the sake of the drama.
The taxidermists in the film like to laugh at themselves for their quirky interests. One artist from Ohio talks about finding roadkill when he was as young as nine years old. He would bury the animals so he could dig them up later to clean and study their bones. It's absolutely macabre.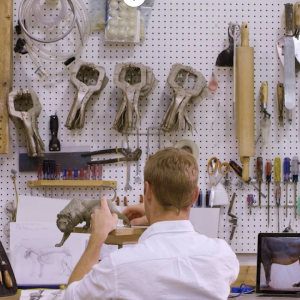 But macabre doesn't mean cruel. Several of the artists emphasize that they don't kill the animals they preserve. Taxidermists might have done so traditionally, especially because the art is closely associated with hunting, but the convention now is to respect life. If the animal dies, you preserve it. Taxidermists emphasize that their work is about appreciating animals, both living and dead.
This film isn't gruesome to watch, which came as a relief for me. It's an interesting facet of taxidermy that the artist usually doesn't have to see the animal's innards or blood, because the skin is removed in such a way that the inner body remains intact. There were a few scenes of exposed muscles from under the skin, or animals before preservation, uncleaned and unposed. If you can close your eyes in those moments, this movie is bearable, even for sensitive viewers.
The filmmaker is definitely interested in making a case for taxidermy as an art, demonstrating its beauty, and how it is valued and refined. In one sequence, an experienced taxidermist describes preserving a beloved tortoise who had lived in a research facility. The scientists in the facility wanted to keep him, and they became very emotional when they saw their tortoise, cleaned up and made to look alive again. In another sequence, a team of taxidermists go through the entire process of preserving a baby zebra, demonstrating the difficulty of every step.
I would've loved to see more of the quirkier stories of taxidermists' work, of their love for this peculiar medium. Perhaps it felt too much like the filmmaker was trying to make the art sterile and serious, completely separate from death, where really there's a lot of poetic beauty in the very presence of death in the practice.
© Amelie Lasker (10/22/19) FF2 Media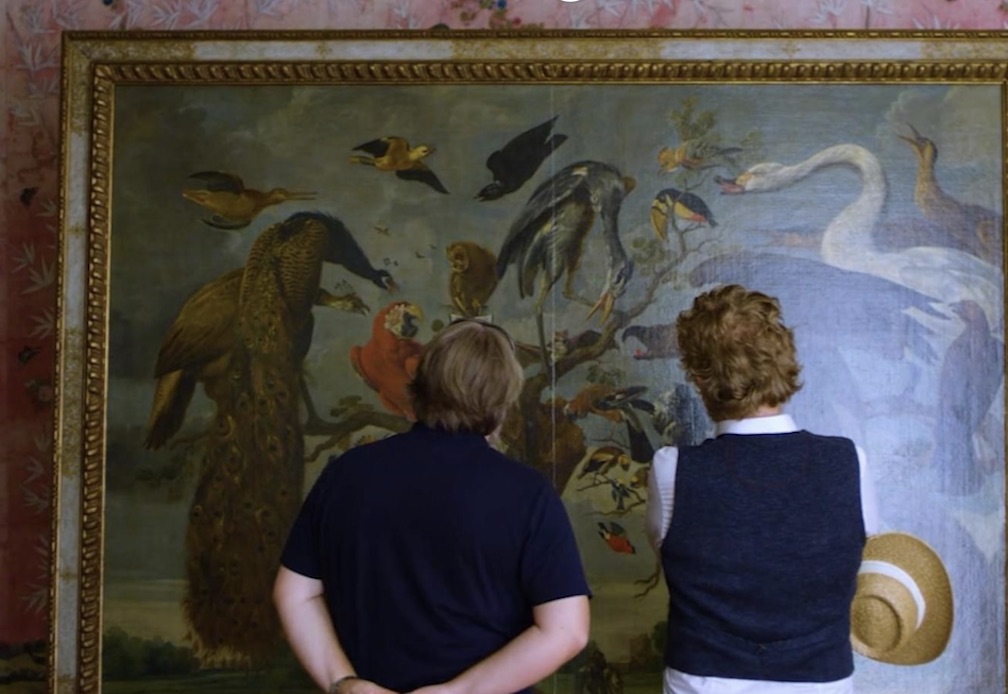 Top Photo: Allis Markham in her studio, Prey Taxidermy.
Middle Photo: A modeling artist plays with gestures for a taxidermy lion.
Bottom Photo: Jaap Sinke and Ferry Van Tongeren working on their exhibit.
Photo Credits: Music Box Films
Q: Does Stuffed pass the Bechdel-Wallace Test?
Yes!
Documentaries made by women that feature women pass the test, because we can imagine a female filmmaker on the other side of an interview. Many of the taxidermy artists are women, and they explicitly address gender dynamics in the industry.