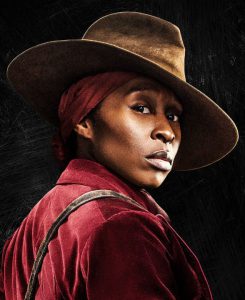 In the midst of controversy over historical accuracy and the lead actress's politics, director Kasi Lemmons gives the conductor of the Underground Railroad a long-awaited biopic in Harriet. Her slave master is weirdly humanized while a black bounty hunter is thrown into the story for seemingly no reason; at the same time, acting from luminaries like Janelle Monae and Leslie Odom, Jr. are assets to the film. (GPG: 3/5)
Review by Contributing Editor Giorgi Plys-Garzotto
Since I'm a white person, I've tried to write this review with the goal of signal boosting the opinions of people of color. All the film critics, both in the press and on Twitter, that I reference in this review are black, and I've cited their work at the bottom of the article! Finally, let it be known that this review contains spoilers so it can adequately address the issues people have with the movie. With that out of the way, let's dig in!
To summarize the movie first: Cynthia Erivo plays Minty, soon to be known as Harriet Tubman. Her journey to serving as one of the most successful conductors in the history of the Underground Railroad starts when her slave master puts her up for sale, a decision that would separate her from her husband and family forever. She escapes and makes it to the north, where she meets freedom fighters like William Still (Leslie Odom, Jr.) and Marie Buchanon (Janelle Monae). When she grows frustrated with the ineffective pragmatism of the Underground Railroad's management, she returns to the plantation where she was born to rescue her husband and the rest of her family. Along the ways she is opposed by a black bounty hunter and her old master, who is obsessed with recapturing her.
One main issue with this film is the addition of a black bounty hunter character who serves as one of the main villains. While there were a few such bounty hunters in history, there is no evidence that Harriet Tubman ever encountered one. Since the film seems to pride itself on historical accuracy, that's a strike against it. Since this character was made up, there's also the question of why the writers felt this was the best choice they could make. Michael Blackmon confirms that this could have happened in theory, and makes the argument that it's to show how there is "no such thing as a black body unencumbered by the constraints of a country founded on the idea of slavery." Blackmon's was one of only a few perspectives I found on that side, though.
The humanization of the white slave master who torments Harriet is another problem. The character has been criticizes as a white savior because he kills the aforementioned black bounty hunter just before the bounty hunter would have killed Harriet. This isn't really to save her though, it's to ensure he gets to kill her himself. As Brittney Cooper, a professor of Africana and gender studies, tweeted, for this character to have been a white savior "the white person would have to [have] saved her. He was hunting her. He didn't want to save her. And she escapes. She saves herself" (tweets under the handle @ProfessorCrunk).
Just because he's not a white savior doesn't mean he's not a bad character, though. Brooke Obie of the site Shadow and Act wrote "still, it is unsettling to watch this enslaver save Harriet's life from a violent Black man." Joe Alwyn's Gideon Brodess gets entirely too much time to talk about how his slaves running away makes him sad, and how he and his mother need chattel labor so they can keep their family farm. At the end Harriet even forgives him for what he's done to her, making a speech about why she's choosing not to kill him even though she could. Obie writes: "She lets him go with Michelle Obama-like ease…Killing white supremacists on screen isn't quite what this revolution movie is all about."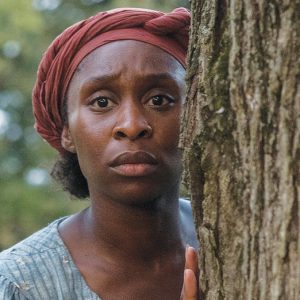 Finally, actress Cynthia Erivo has tweeted about her disrespect for black American culture multiple times, calling into question whether it's appropriate for her to play a black American heroine. Twitter user @eBoPeep has an article on Thread Reader going over her tweets, which make fun of black American dialect. Erivo also tweeted that she didn't see the problem with a British black actress playing an American black character, while @eBoPeep explains that her tweets show her disregard for the black American experience, a disregard that could only come from someone who doesn't understand that struggle.
On the other hand, others have come out in support of the movie. Professor Cooper above corrected misconceptions about the slave master character on Twitter, and Michael Blackmon wrote for Buzzfeed News: "To what extent do viewers understand that historical fiction is just that: fiction? And since when has a single filmmaker's take on a biographical subject's life been deemed the definitive be-all and end-all of that person's story — or even a stand-in or alternative to primary source material, for that matter?" Blackmon also points out that it's the lack of support in the larger Hollywood system for creators of color that puts so much pressure on each individual film like Harriet.
Armond White criticizes the tone of the film: "Millennial hindsight and historical revision come off as pompous and patronizing." There are indeed more than a few moments in Harriet that support White's point that this is the Jaws of slavery films; one character even says "we're going to need a bigger cart" when Harriet shows him how many slaves she's about to convey to freedom. There's a distinctly Spielburg feel to a lot of the drama, too; kind of like Schindler's List meets 12 Years A Slave.
All in all, the movie has garnered more criticism than praise, though it has had a successful box office run so far. With 6.4/10 on IMDB and 72% on Rotten Tomatoes, it seems like a fair amount of people are enjoying it–and while I definitely agree with the criticisms above, I thought the performances in this film by people like Janelle Monae and Leslie Odom, Jr. made it worth watching. While at times the film can feel a little like a Lifetime special, I was also interested by the real-life epileptic fits Harriet Tubman had, which in the film are a source of prophetic foresight to her. My research also led me to get a favorable idea of Underground, an anthology TV series that's also based on the Underground Railroad. Finally, one thing we can all probably agree on here is that Harriet is better than the Game of Thrones creators' proposed slavery-era show Confederate would have been!
© Giorgi Plys-Garzotto FF2 Media (11/20/2019)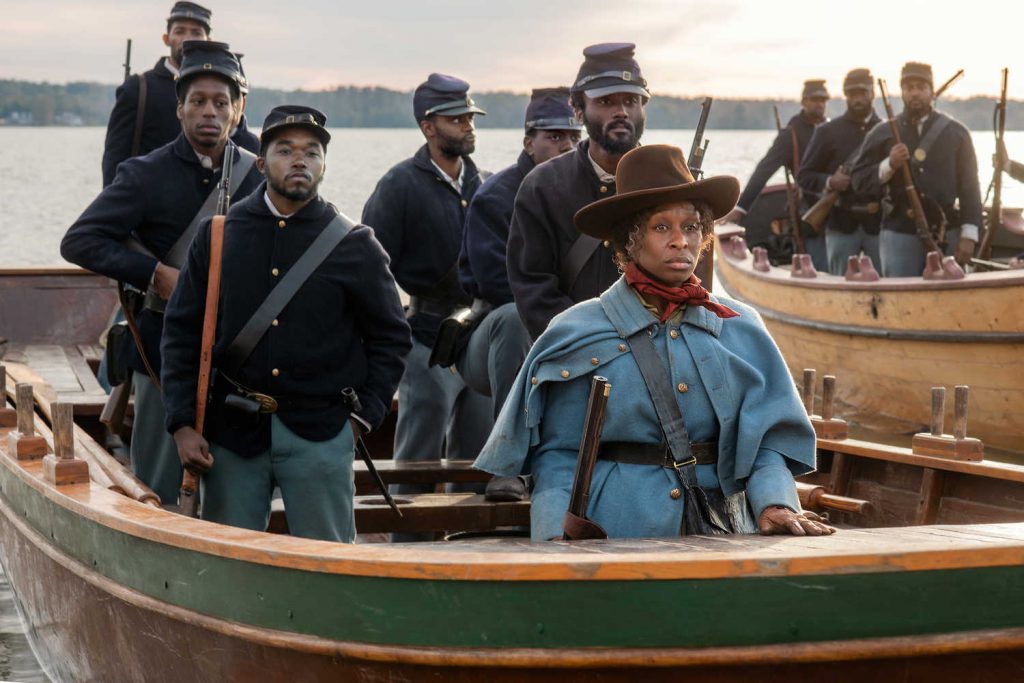 Does Harriet pass the Bechdel-Wallace test?
Yes! Harriet has strong relationships with lots of women in this film, including her sister and Marie Buchanon.
Top Photo: Harriet Tubman, played by Cynthia Erivo.
Middle Photo: Harriet hides out in the woods before a mission. 
Bottom Photo: Harriet becomes the first (and only) black woman to lead an armed military operation.
Photo Credit: Martin Chase Productions
Works Cited:
Brittney Cooper. Twitter. https://twitter.com/ProfessorCrunk/status/1190662682464129024?s=20.
Brooke Obie. "How Do You Solve A Problem Like Harriet?" Shadow And Act. https://shadowandact.com/harriet-movie-review.
eBoPeep. "Here's Why Cynthia Erivo, In Particular, Should Not Play Harriet Tubman." Thread Reader, https://threadreaderapp.com/thread/1044181901706178560.html.
Michael Blackmon. "Okay, Fine. Let's Talk About Harriet." Buzzfeed News, https://www.buzzfeednews.com/article/michaelblackmon/harriet-kasi-lemmons-criticism-white-savior.
Armond White. "Harriet: A 'Slave Land' Thrill Ride." National Review, https://twitter.com/ProfessorCrunk/status/1190662682464129024?s=20.