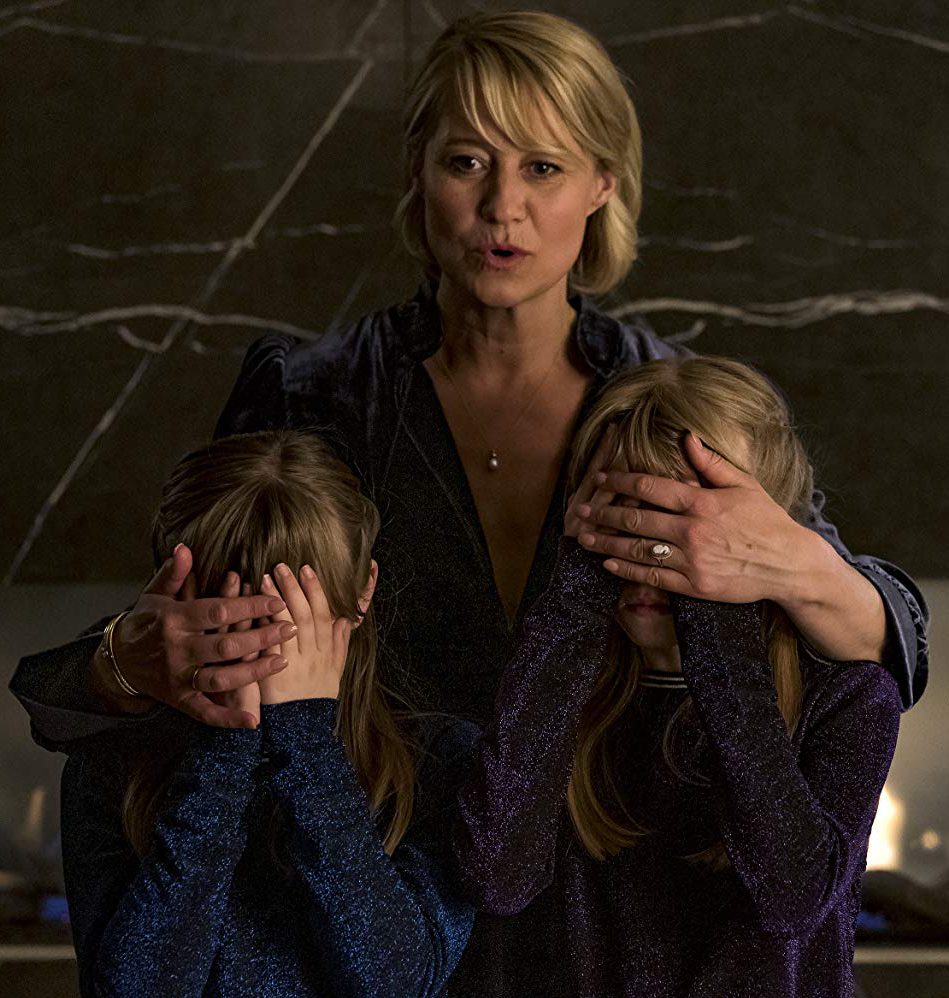 Written by Maren Louise Kaehne and May el-Toukhy and directed by el-Toukhy, Queen of Hearts is a chilling drama about a powerful and successful lawyer and mother whose life runs the risk of crumbling when she becomes involved with her stepson. This film is a masterfully crafted testament to the dark secrets lurking below what appears to be a "perfect" life (JRL: 4.5/5).
Review by FF2 Intern Julia Lasker
We begin with an introduction to the life of Anne (Trine Dyrholm), which looks more or less like the dream. She works as a lawyer representing young victims of abuse which, combined with her husband Peter's (Magnus Krepper) demanding job (which is never specified), has earned her a beautiful home in the middle of a sunlit and magical forest. She has two loving and playful daughters who ride horses, and somehow she and her husband still manage to entertain guests on the weekends. She's basically the poster child for working moms. 
However, we get a sense that she's beginning to feel trapped in this aesthetically perfect life, rather than blessed by it. Peter is constantly on business trips, leaving her alone in the big empty house while her kids are horseback riding. The conversations between him and their guests are less than riveting; at one point, she blasts "Tainted Love" and, tuning out the small talk, dances around her baffled companions. On paper, Anne has it all, but evidently she's looking for something more. 
For better or for worse, her subconscious prayers are answered when Gustav (Gustav Lindh) arrives on the scene. He's your classic "bad boy;" he must stay with Anne and Peter because he's been kicked out of yet another boarding school. There is an uncomfortable, forbidden tension between him and Anne from the start, and her efforts to connect with him come closer and closer to seduction until they are just that. Pretty quickly, Anne is having an affair with her stepson.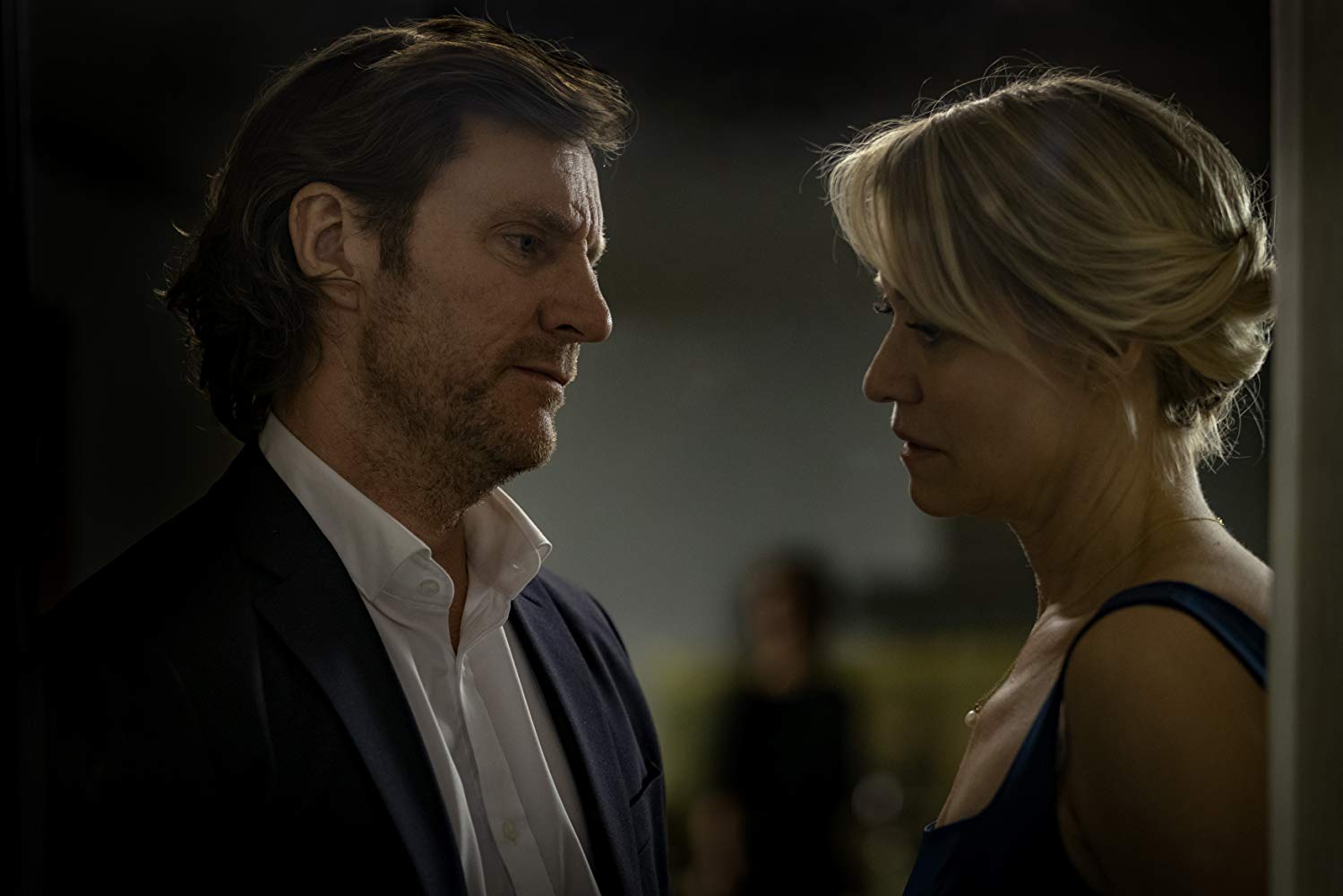 What ensues is a story that's tense, riveting, and unpredictable at every turn, as Anne must balance her uncontrollable desire for Gustav with her duties as a wife, mother, and (ironically) sexual assault lawyer. 
The production design and cinematography of Queen of Hearts are striking. Anne's house and her office are both stunning: clean, well-decorated and chic. When Anne is portrayed in these environments, she fits right in, as if she's just another part of her expensive decor. We see the enviable life she leads represented visually in the effortless lighting, the glint of a clean wine glass, the vast rooms of glass and stained wood. The aesthetic perfection is set against an upsetting and twisted storyline, which really amplifies the contrast between the image Anne maintains and the dark secrets beneath. 
The complexity of each character in the film is also commendable. Anne is not a hero. In fact, by the end, she's a villain. But we still understand her and we experience her perspective intimately from beginning to end. We may even sympathize with her, which, for an unequivocal villain, is not easy to achieve. Her husband Peter is not some deadbeat, as one might expect of the cheated husband in a film like this; instead, he's loving and loyal. He, too, is a rounded and complicated human and not just an easy explanation for Anne's dissatisfaction. Even Gustav has incredible depth: below the "bad boy" surface, he's lost, lonely, and pining for love and acceptance. Every actor in the film takes on this complexity with finesse. Trine Dyrholm is an absolute powerhouse of a leading lady, and Magnus Krepper and (impressively) the young Gustav Lindh can totally keep up, making Queen of Hearts a masterclass in acting. 
There is real mastery at every step of this film. It is tense, upsetting, and uncomfortable to watch, and at the same time completely enjoyable because of its level of quality. To me, Queen of Hearts is an absolute home run.
Q: Does Queen of Hearts pass the Bechdel-Wallace Test? 
A: Yes. Anne has a few conversations with her daughters as well as conversations with the young women she works with.
© Julia Lasker (11/6/19) FF2 Media
Photos: Credit to Rolf Konow