Huge thanks to everyone who came to yesterday's HOUNDDOG reception at O'Briens Restaurant on Wells!
Here are some of the comments entered in the sign-in book after the screening:
"Great, heartfelt work;"
A very profound film—keep up the good work;"
"Loved it—you captured the essence of what it feels like to be a little girl;"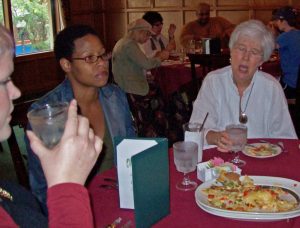 "The film should NOT be censored;"
"A great film—I recognized many of the characters from living in an area of rural poverty;"
"Absolutely deserves its day!!"
All pages from sign-in book will be mailed to filmmaker Deborah Kampmeier. Click here to read review by Martha Wade Steketee on FILMS FOR TWO.